Relocating to Texas? We Can't Wait to Meet You!
Our FREE Concierge Search Service will email you homes as soon as they hit the market
Call today to get started - 214-215-5645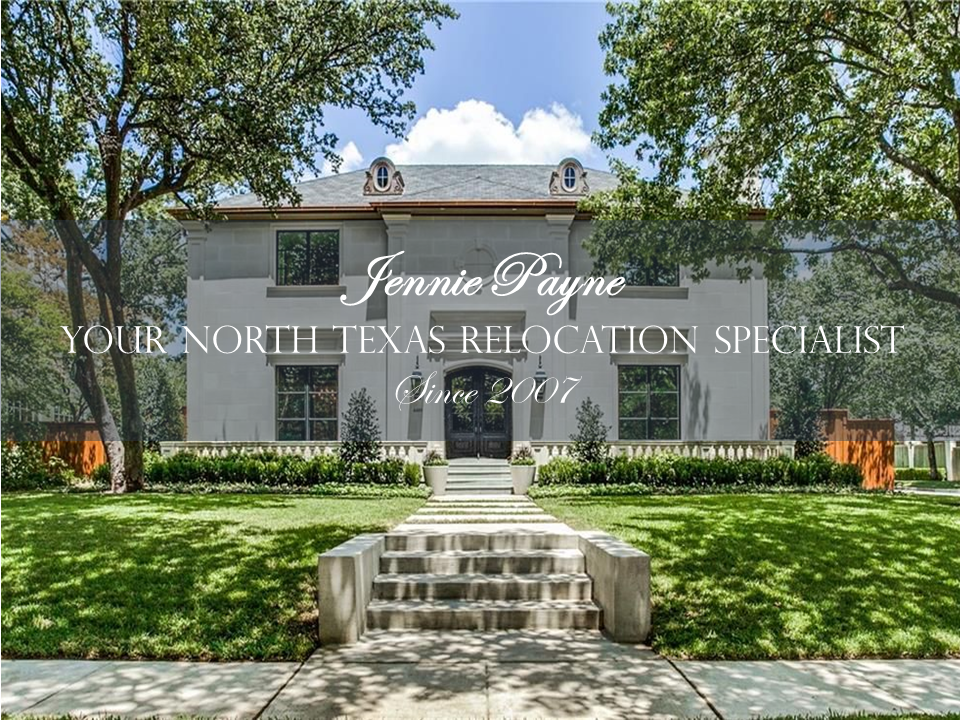 If you are planning a move to the Dallas/Fort metroplex, there is no one in the market more equipped to make your move and home purchase a smooth process than Jennie Payne.
For an extensive guide to Dallas/Fort Worth neighborhoods, click here
For North Texas school district ratings click here