Vendors to Help You!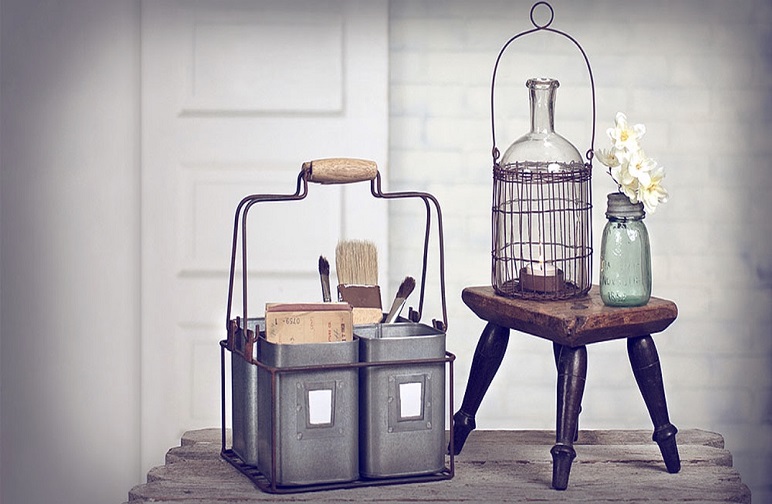 As Real Estate Agents we are often asked for business referrals. Our "favorites" list is modified from time to time. We add vendors when someone on our team has a great customer service experience. These vendors may not be the cheapest but we feel that they offer a great value service. Sometimes albeit rare one of our "favorites" slips. When that happens they get cut from our list. Sounds harsh but it is part of our mission to affiliate with vendors and professionals that parallel my high standards.

We appreciate your feedback, both positive and negative, so we can provide the best recommendations possible.
A/C & HEATING
Ron's Irving Service 972-438-4383
Frymire 877-379-6473
Spencer Hear and Air 972-446-2665
APPLIANCE REPAIR
Alltex Parker Mechanical 214-638-1002
Appliance & Air Care Experts 972-771-5987
ATTORNEY
Ashley Cook 214-760-1533
BLINDS & SHUTTERS
Blinds Express 972-242-6813
Designing Windows 972-608-4999
Shutter Solutions 972-243-6222
CARPET CLEANING
United Carpet Cleaning 214-932-8666
Eric's Carpet Care 972-523-5342
Fleet Services 214-883-9952
CONCRETE CONTRACTORS
Crockett Concrete 469-502-7266
Billy Fisk 214-998-3658
DECKS/PATIOS
DFW Custom Decks 214-769-1690
Complete Outdoor Creations 972-208-2872
Texas Custom Patios 972-915-2727
DECORATORS
IBB Designs 214-618-6600
ELECTRICIANS
Milestone Electric 972-636-3911
Ron's Irving Service 972-438-4383
ENGINEERS
David Isbon 817-794-0770
Lighthouse Engineering 214-577-1077
CCM (Cranell and Cranell) Engineering 972.691.6633
Harold Prather Engineering 817-447-8450
FLOORING-CARPET
Empire Today 800-588-2300
Waggoner Carpet 972-468-1491
FLOORING-HARDWOODS
Floor Partners in Design 817-735-8500
Hardwood Floors by Design 972-442-2016
FLOORING-TILE
Empire Today 800-588-2300
All American Flooring 972-661-3290
FENCE REPAIR
Action Fence & Deck 817-652-9700
Budget Fence & Deck 972-537-7766
Fred's Fences 214-662-8368
FOUNDATION REPAIR
Arch Foundation 214-467-9700
MBR Guaranteed Foundation Repair 817-469-1090
Structured Foundation 972-484-1200
GUTTERS
John Black 214-674-5364
HANDYMAN
Terry Wilson 214-676-8575
The Handyman Connection 972-361-0009
HOUSEKEEPERS
Nina Hayes Cleaning 972-429-2225
The Cleaning Experts 972-379-7971
Home Sweet Home 972-741-4020
JUNK REMOVAL
DFW Junk Removal 855-666-6735
I Got Junk 800-468-5865
LANDSCAPING
MetroTex Landscaping 214-869-3210
Four Seasons Landscaping 972-365-8318
Grow It 972-462-7161
LEAK DETECTION
RWB Services 817-999-8108
Henry's Service All 972-986-4006
LENDERS
Home Team Mortgage Caleb Wheeler 972-443-1444
Petra Lending Group Preston Rampy 214-432-0443
LOCKSMITH
Mr. Rekey 972-282-9696
A-1 Locksmith 972-618-0200
MOVERS
Armstrong Relocation 972-242-0511
Two Men and a Truck 972-347-0526
Bekins Moving Solutions 972-304-0353
PAINTER
Ramon The Painter 214-679-4513
Estaban Painting 214-549-2793
Mike's Fine Painting 972-523-6242
Sergio Montanez 214-475-3996
PEST CONTROL
Orkin 469-557-8264
Prime Pest Management 972-986-7118
Terminix 469-480-3156
PLUMBER
Ron's Irving Services 972-438-4383
Ron Brackett's Plumbing 972-438-6677
Mark Ondras Plumbing 972-253-3355
C & W Plumbing 972-992-7547
POOL SERVICE
Dragonfly Pools 972-571-2071
Superior Pools 972-221-2253
Pretty Pools 469-416-2190
POOL REPAIR
Robertson's Pools 972-393-2152
Rick Riley Pool Service 972-467-6348
REMODLING
Modglin Management Svcs 214-766-3952
Southwest Interior & Design 972-620-8091
DFW Improved 972-377-7600
ROOFING
CLC Roofing 469-964-2370
Evans & Horton 972-259-1558
Tarrant Roofing 817-571-7809
SPRINKLERS/IRRIGATION
Collin County Sprinklers 972-529-5167
Four Seasons Sprinklers 972-313-0353
H20 Sprinklers Systems 972-570-7580
Andy's Sprinkler, Drainage and Lighting 972-418-6998
STONE/BRICK MASON
Brick Repair By Scott 214-707-8182
Robert Breton 972-594-8727
Brick Doctor 972-234-0900
TILE/GROUT CLEANING
Dalworth 214-420-9153
The Grout Doctor 877-476-8800
TREE TRIMMING/REMOVAL
Golden Tree Service 972-416-1799
Dallas Tree Surgeons 972-633-5462
Baker Tree Service 972-986-7791
WINDOW/ENERGY SOLUTIONS
Dallas Window Washing 214-477-6809
I Do Windows 972-438-5618
Paneless Window Washing 214-662-2300
Lanham Windows 817-546-2000
If the service you need is not represented on the list, please call Jennie Payne directly!
This list is a convenience to the reader and does not constitute a warranty, guaranty, recommendation or representation of the quality or accuracy of work performed by these professionals. The reader acknowledges their selection of professionals is solely their responsibility and agrees to hold the Payne Cook Team harmless from any claim or demand should the professional services be unsatisfactory. The reader has not relied upon the any opinion or recommendation of the Payne Cook Team in the selection of these professionals.